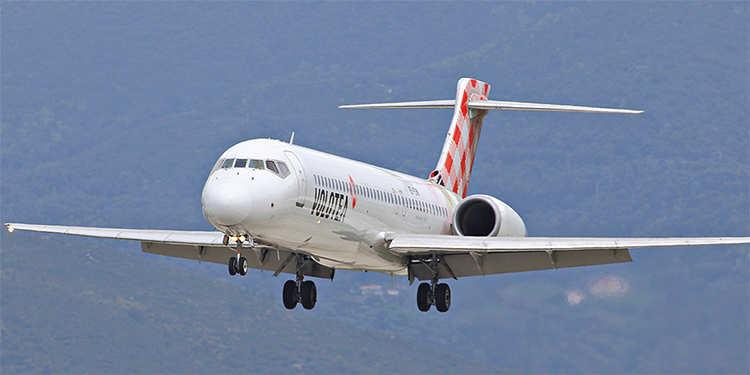 Spanish low-cost carrier Volotea has announced the launch of four new routes connecting Athens with Marseille and Lyon in France, Cagliari in Sardinia, and Split in Croatia, as part of its 2020 summer schedule.
The new routes will begin in April – apart from Cagliari with flights starting in June – and will be conducted twice a week until October 2020.
With the addition of these new services, Volotea will be flying to a total of 14 European destinations from its base in Athens.
Volotea has significantly invested in the Greek aviation industry and its plan is to continue this growth into 2020. The airline has become the choice of Greek and international passengers, and this has made it part of – what we call – the 'Athenian success story' of the last few years
Yiannis Paraschis CEO of Athens International Airport (AIA) told reporters during a press event on Tuesday.
Volotea carried over 400,000 passengers from/to Athens during the first nine months of 2019, which is up by 56 percent compared to the same period last year. Furthermore, the carrier achieved a 94 percent load in 3,500 flights year to date.
In 2020, Volotea will offer a total of 580,000 seats in the Greek market, which is up by 11 percent compared to 2019.
Read more in: gtp.gr