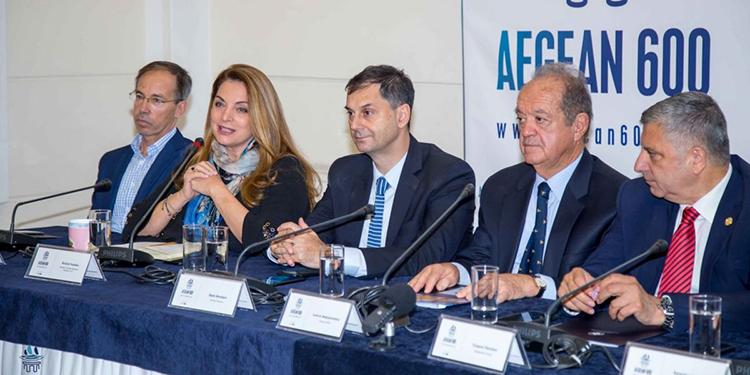 Greece is getting ready to host the "Aegean 600", an international 600-nautical mile non-stop sailing race that will take place in the Aegean sea during June 14-20, 2020.
The event is organized by the Hellenic Offshore Racing Club and will be held under the auspices of the Greek National Tourism Organization (GNTO), the ministries of Tourism and Shipping, the Hellenic Olympic Committee and the Region of Attica among other organizations.
The promotion of marine sports and sea tourism is part of the sustainability policy we seek for Greek tourism. This is why we support such activities, also promoting the Aegean islands in the best possible way
, GNTO President Angela Gerekou told reporters during a recent press conference.
The boats of "Aegean 600" will sail from the temple of Poseidon in Sounio on June 14 and pass by Milos, Santorini, Kassos, Karpathos, Rhodes, Kos, Farmakonissi, Agathonissi, Patmos, Mykonos and Dilos among other islands, before reaching the finish line in Sounio on June 20.
According to an announcement, a total of 47 boats have registered for the race so far, while their crew consists of top open sea sailors from all over the world.
Online registration for "Aegean 600" is open until March 31, while a crew member list should be sent to This email address is being protected from spambots. You need JavaScript enabled to view it. until May 27.
The aim of the Hellenic Offshore Racing Club is to include "Aegean 600" among the world's leading international 600-nautical mile races.
We wish to include Greece among the countries that host major international sailing meetings, as well as promote the Aegean's cultural heritage
, the Club's President Ioannis Maragoudakis said.
With the support of the Hellenic Marine Environment Protection Association (HELMEPA), the boats of "Aegean 600" will also carry an environmental message for the seas by leaving no ecological footprint during the race.
Read more in: gtp.gr