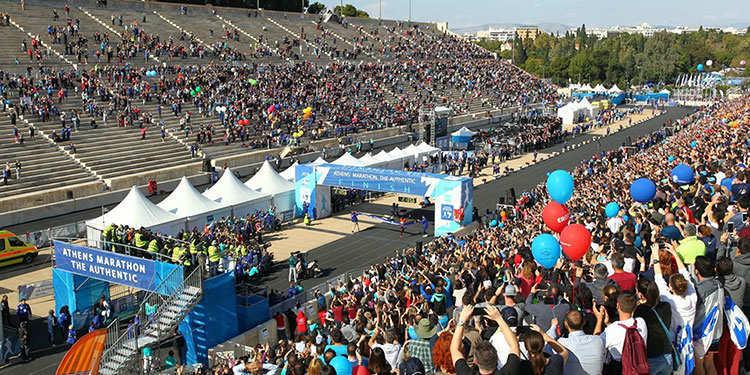 Located at the heart of Athens, Monastiraki Square is a unique blend of styles, cultures and eras, ever-changing and vibrant. It is without question one of the most charming and lively areas in the Greek capital.
The Hellenic Athletics Federation (SEGAS), organizer of the event, is advising athletes interested in running the 42km marathon, the 10km or 5km route to sign up fast, as registration will close as soon as available spots run out.
This year's event has set a new record with a new record of 60,000 participants in all races.
According to SEGAS, entries for the main, 42km route, marathon race will soon reach its 20,000 participation limit. Fewer than 300 entries are available today.
Runners have also welcomed SEGAS' initiative to conduct the 10km race on Saturday, November 9, in the afternoon. The federation has increased the participation limit to 12,000 runners, while approximately 500 registration spots are currently available.
Moreover, the federation has opened 20,000 spots for the 5km race, making it 'the largest 5km road race that has ever taken place in Greece'. Only a few spots are still available for registration.
Read more in: gtp.gr