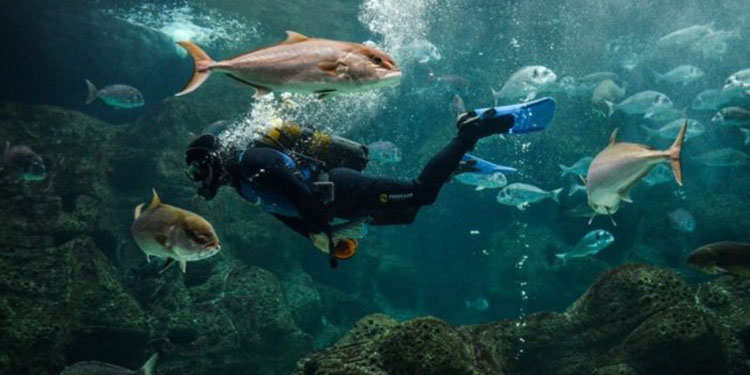 Cretaquarium, or as it is also known, 'Thalassokosmos', is Greece's largest and most famous aquarium.
Located near the town of Gournes on Crete, it is only 15 km (9 miles) east of the city and capital of Crete, Heraklion.
The idea for the Cretaquarium was conceived by people who worked for the former Institute of Marine Biology of Crete (IMBC), and construction of the enormous project was completed in 2005.
The people who envisioned its construction aimed to create the first large aquarium in Greece as part of an entire marine park dedicated to research, education, culture, and recreation.
The huge facility conserves and exhibits thousands of Mediterranean sea creatures. The Cretaquarium also has a well-dedicated team focused on marine biology research. The areas which support the aquarium's daily operation, and its behind-the-scenes conservation areas, extend to 2,600 square meters.
Cretaquarium's construction was financed both by the Greek state and the European Investment Bank. The facility underwent a major expansion in 2009 when twenty-five additional water tanks and thousands of fish were added to its displays.
The Hellenic Centre for Marine Research, a public research institution, currently manages and operates the aquarium.
It includes more than 2,000 sea creatures representing over 250 species in more than sixty enormous tanks.
Among the most impressive species, a visitor can admire are the stingray, dusky grouper and red scorpionfish, as well as the sea turtle Caretta Caretta, the Sand Tiger Shark, and colorful jellyfish.
Are you ready to go?
Source: Greek Reporter