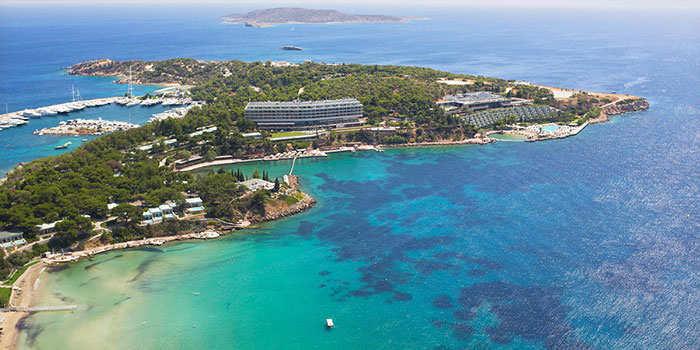 The fully renovated and extended Four Seasons Astir Palace Hotel Athens opened its doors this morning to welcome its guests to the Athenian Riviera.
Marking a new era for the historic Astir Palace and the global brand, the fully renovated 300-room hotel is located in Vouliagmeni, amid 74 acres (30 hectares) of lush seaside landscape on the shores of the Athenian Riviera.
It is the first Four Seasons hotel in Greece.
"It is a landmark day in so many ways as we welcome our first guests to the new Four Seasons Astir Palace Hotel Athens," said General Manager Sam Ioannidis.
"So many of our people are locals or native-born Greeks returning to their homeland from around the world, or people who have deep roots in this culture and finally have the opportunity to live and work here. This heritage makes us even more excited to share with our guests," he added.
Located on a peninsula just 30 minutes from the city center and a half hour from Athens International Airport, Four Seasons Astir Palace Hotel is considered the ideal choice for travelers who want to experience the best of ancient and modern Greece; weekenders from Athens or the region; families and couples.
Source: gtp.gr