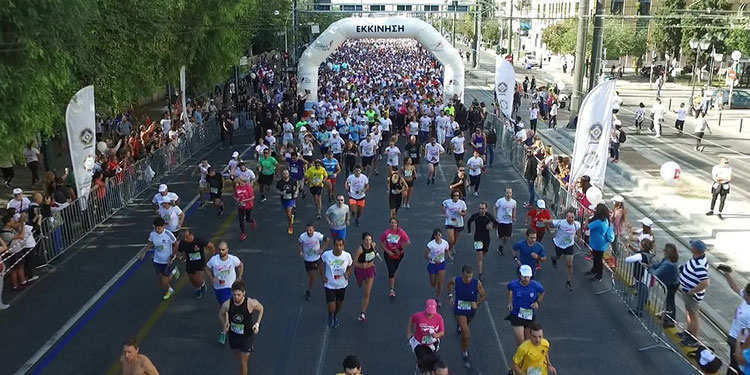 The City of Athens' Culture, Youth and Sports Organization (OPANDA) has joined forces with the Hellenic Association of Women with Breast Cancer Alma Zois for the annual Athens Run, which will take place in the Greek capital on September 29.
The 33rd Athens Run and Alma Zois' 11th Greece Race for the Cure event, will be jointly held on the last Sunday of September, aiming to raise awareness on the fight of millions of women around the world against breast cancer.
The event includes two races – 10km and 5km – and a 2km walk, which will start and finish in the area of the Zapio park in central Athens, giving participants the chance to run past Athens' most impressive buildings and landmark sites.
The runners of the 10km race will be able to measure their performance by carrying a timing chip.
Organized in Athens by Alma Zois in collaboration with the Susan G. Komen foundation, Greece Race for the Cure is one of the most popular races for breast cancer awareness in Europe.
It is the largest sports event with a social purpose in Greece, and the second largest of the Race for the Cure series of events in the world
, Alma Zois says.
The race's proceeds support Alma Zois' programs that look to raise awareness and prevent breast cancer, as well as support patients.
Registrations for the 33rd Athens Run – 11th Greece Race for the Cure are open until September 23, and can be made online, as well as in various locations in Athens. For more information visit the website,www.greecerace.gr/registrations
Read more in: gtp.gr