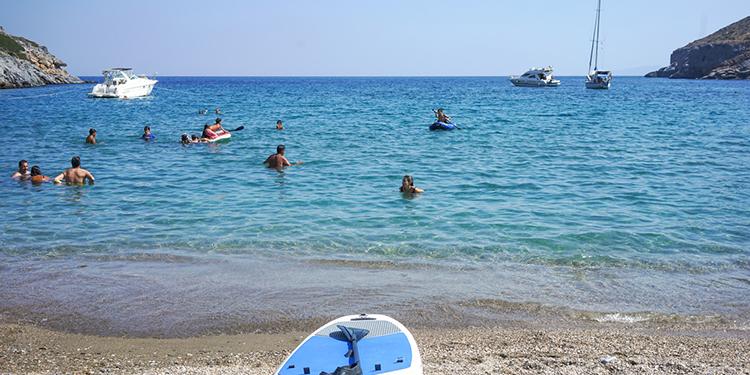 Greece is among the top five "outperforming destinations" in the first eight months of 2019, according to data released this month by ITB Berlin and research experts IPK International.
Spain was the leading outperforming destination followed by Greece, Portugal and Turkey.
At the same time, according to World Travel Monitor findings, outbound trips from Eastern Europe are on the rise, with city breaks gaining even more momentum than before.
More specifically, outbound trips from Europe increased by 2.5 percent in the first eight months of the year but were below the global average of 3.9 percent, recording a higher growth rate in Eastern Europe.
Indicatively, outbound trips from Russia in the first eight months of 2019 rose by 7 percent, 6 percent from Poland, and 5 percent from the Czech Republic.
City breaks, meanwhile, also grew by 7 percent demonstrating an increasing demand.
The report, which assesses interviews with over 500,000 people from 60 countries, also found that travel to Europe and the Americas is more in demand than to Asia. In the first eight months of the year, trips to Europe grew by 3 percent compared to 2 percent for Asia.
Trips to the UK declined by 5 percent.
In the meantime, long-haul trips by Europeans to the Americas are back in the game, increasing by 3 percent in the period under examination.
Overall, holiday trips increased by 3 percent in the first eight months of 2019.
Besides city breaks, holidaymakers also chose countryside travel and cruises, which grew by 5 percent in the said period, while sun & beach holidays increased by 2 percent.
Looking ahead, IPK International expects outbound travel by Europeans to rise by 4 percent in 2020 recording a stronger growth rate than in 2019.
The final results of the World Travel Monitor for 2019, as well as the latest forecasts for 2020 will be presented at ITB Berlin on March 4-8.
Read more in: gtp.gr