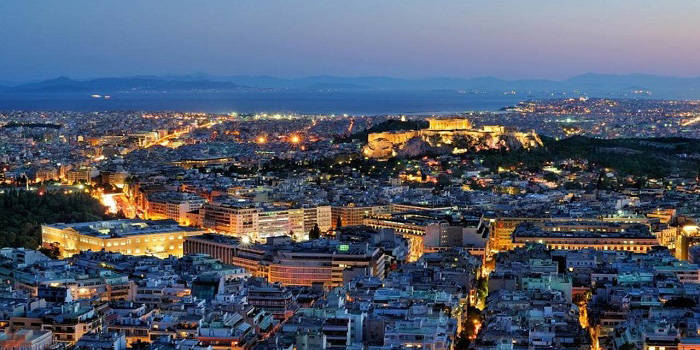 Several new luxury hotels are scheduled to open their doors this year in Athens, as the Greek capital is clearly basking in the new tourist boom experienced throughout the country.
A total of about 40 new, small and large hotel units were added in the greater region of Attica in 2019, and the addition of yet more plush accommodations is expected to change the hotel map of the capital city in the new year.
According to a report in the Greek daily newspaper Ta Nea, this year's long-awaited arrivals include the new, five-star "Athens Capital Hotel – MGallery," located in Syntagma Square, which will open in the first week of April under the management of the large French hotel chain Accor.
The investment — totaling 22 million euros — will add a new five-star hotel to the array of accommodations in Greece's capital city, with 158 rooms and 19 suites plus a 9th-floor restaurant and conference venues for corporate meetings and events.
The often-neglected Omonia Square will welcome the new "Brown Acropol" to the historic Acropol Hotel building, which has been completely renovated by the international chain Brown Hotels.
The four-star Brown Acropol will boast 165 rooms and suites, conference rooms for up to 450 people, and a rooftop bar-restaurant with unique panoramic views.
Other new hotel arrivals for the capital city include "Athens Ikon," a boutique hotel with luxury suites which will soon welcome visitors to 21 Mitropoleos Street, next to Syntagma Square and Plaka and Ermou streets.
The Ikon is another property belonging to the owners of the historic "Athenaikon" bar-restaurants. Their new establishment will be housed in a neoclassical building on the historic register, just a stone's throw from the Athens Mitropolis.
In addition, "Zoia Aiolou" and "Zoia Nikiou" are two new boutique hotels which are expected to open in downtown Athens this year.
Zoia Aiolou will feature a total of 30 rooms and a rooftop overlooking the Acropolis, while Zoia Nikiou, with 26 rooms, will be housed in a converted building originally constructed in the 1960s.
Further out from the city center, at Ano Patisia, the new five-star "Green Suites Boutique Hotel" will open its doors to the public on March 15.
It will feature 45 rooms and suites, a rooftop with its own cafe-bar, a conference room for business use and even a swimming pool with panoramic views over Athens.
Read more in: Greek Reporter