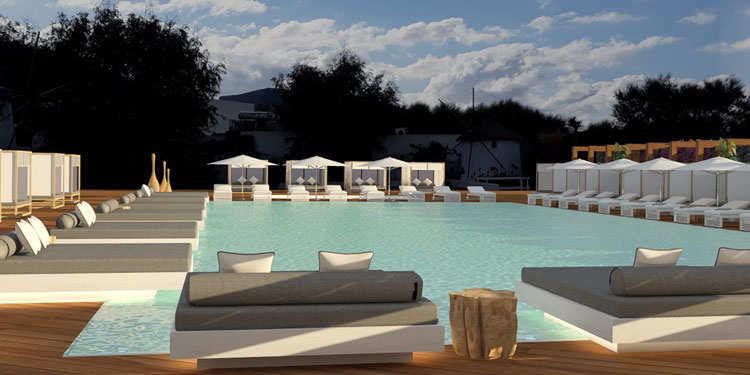 A lavish Nikki Beach hotel is set to open this year on the Greek island of Santorini, the international luxury lifestyle and hospitality group announced this week.
The Santorini Nikki Beach Resort & Spa – complete with private beach, 60 rooms and suites, three restaurants and the signature 'Nikki Spa' – is one among three new openings (Montenegro and Sri Lanka) for the group, expanding its portfolio from four units to a total of seven resorts.
Santorini was selected as a second Greek destination due to the high demand by luxury travelers. The group's first hotel in Greece, the Nikki Beach Resort & Spa Porto Heli, is located in the Peloponnese.
With the opening of Nikki Beach Resort & Spa Santorini, we have triggered our next level growth phase in line with our development strategy. This was driven by the investors trust in our brand and the market demand for fresh and relevant lifestyle resort applications,
said Nikki Beach Hotels and Resorts EMEA CEO Jihad El Khoury.
The Santorini project is a joint venture between Nikki Beach Hotels and its partner Resorts EMEA, which together currently operate three resorts in Dubai, UAE; Bodrum, Turkey; and Porto Heli.
Combining music, dining, entertainment, fashion, film, and art, the Nikki Beach club experience is available in such locations as Miami Beach, St Tropez, Monte Carlo, Ibiza, Monaco, and Phuket, among others.
Source: gtp.gr