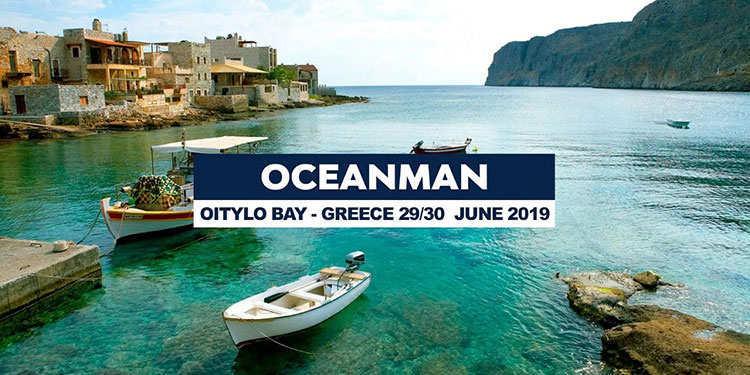 The village of Oitylo, located in the area of Mani in the southern part of the Peloponnese, on June 29-30, will host the Oceanman Greece – Oitylo Bay 2019 open water swimming competition.
Oceanman Greece is part of the international Oceanman 2019 World Championship, which includes open water swimming races in a number of countries around the world. Compared to other open water swimming competitions, Oceanman has been designed by swimmers with their unique insight and understanding of the sport.
This is the third year the Oceanman event will take place in Greece. During the weekend of June 29-30, athletes will compete in three events:
2.0Km Popular Distance
5.0Km Half OCEANMAN
10Km OCEANMAN
According to an announcement, the Oceanman Greece event is expected to attract over 1,200 swimmers from 32 countries around the world. Its aim is to contribute to the development of sports tourism in the Peloponnese, support the local economy, and promote Mani as a sports destination throughout the world.
Oceanman Greece is organized by Way Out Adventures, a company offering counseling services on tourism, sports and educational activities.
The event will be held under the auspices of the Greek National Tourism Organization (GNTO), the Peloponnese Region, the Municipality of Eastern Mani, the Hellenic Swimming Federation and the University of the Peloponnese.
In addition, Greek and US students studying sports management will assist in the Oceanman Greece – Oitylo bay 2019 event in order to gain insight and experience in sports tourism.
Source: gtp.gr