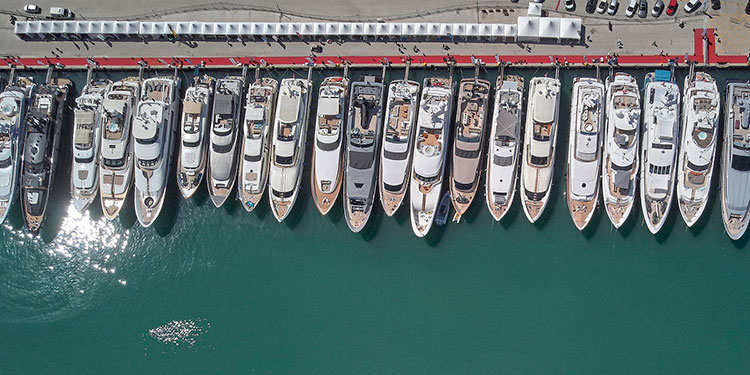 The 7th Mediterranean Yacht Show (MEDYS), a prime yachting tourism event, will once again be held in the coastal town of Nafplio, in the Peloponnese, during May 2-6, 2020.
Organized by the Greek Yachting Association (GYA), MEDYS offers the opportunity to international charter brokers to see vessels available for charter in Greece and the eastern Mediterranean, and receive information from their crews.
MEDYS has become a major yachting event thanks to the large number of yachts participating, the excellent services offered and its stunning location
,GYA said in an announcement.
The 2019 event was extended to five days, hosting 102 professional crewed leisure yachts and over 450 brokers from 31 countries around the world.
MEDYS contributes to the development of marine tourism in Greece and the Eastern Mediterranean by attracting an increasing number of sector professionals [every year]… Our expectations for the 7th MEDYS remain high
,GYA said.
The Mediterranean Yacht Show is supported by the Municipality of Nafplio and the Region of the Peloponnese.
Read more in: gtp.gr