Athenian Riviera
A few kilometres outside Athens, the urban landscape gives way to a unique seaside resort.
In this corner of Athens you'll find organized, emerald water beaches, and rocky coves perfect for a swim. There is certainly no shortage of inviting sand or Blue Flag awards on stretches of coast like Eden Beach at Mavro Lithari, the beaches at Anavyssos, Varkiza, Asteras Vouliagmenis, Kochilia in Lagonissi and many more. Five-star resorts with spas, esplanades, palm trees, sea sports, sailing and even golf at the modern Glyfada Golf Club await you. Traditional tavernas and gourmet restaurants serve freshly caught fish. The beat goes on at numerous beach bars and exclusive nightclubs where you will dance until dawn, barefoot on the sand. Here the sun shines bright and the laughter rings out loud all year round.
On the tip of this unique coastline, you'll find Cape Sounion, where you'll admire the Temple of Poseidon – one of the most significant monuments of Ancient Greece, and one of the most important attractions in Athens. The energy of the landscape is indescribable and has inspired myths and legends. This is where Aegeus, king of Athens, jumped to his death, mistakenly thinking that he'd lost Theseus, his only son, to the Minotaur in the labyrinth. Every evening the sun's rays play hide and seek between the marble columns, then dance down to add a sparkle to the sea below.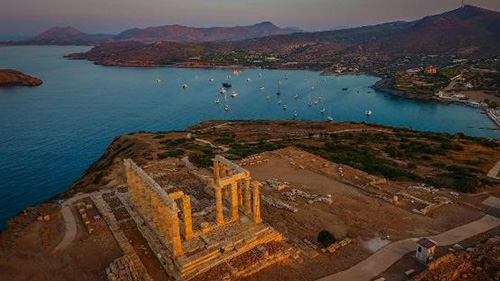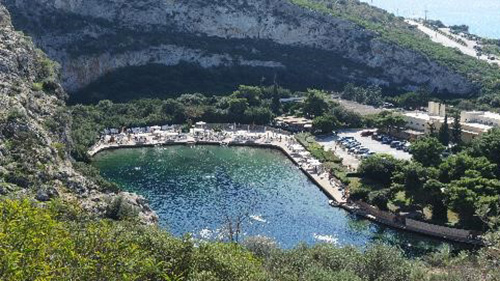 Indicative program of the day
Our day will start with a nice bike ride in Kavouri and Laimos peninsula, where guests will have a stop of pictures and enjoy the majestic view of the Saronic gulf.
The bike tour will end at the wonderful Vouliagmeni lake where the guests can enjoy their coffee or a swim at the lake healing water. The water is constantly being renewed both by the thermal springs and the sea and this results in its brackish composition. Swimming in the lake contributes in the body invigoration and relaxation, offering a holistic wellness experience.
We will continue with a coach ride to the Cape Sounion one of the most significant monuments of Ancient Greece . Lunch stop on the way to Cape Sounion to enjoy a delicious seafood menu in one of the coastal taverns by the sea.
Arriving at the Cape Sounion, you will visit the 5th century B.C Temple of Poseidon with one of the most breathtaking panoramic views in the world (on a clear day you can see at least seven islands).The precipice is a sheer 197-foot drop to the sea.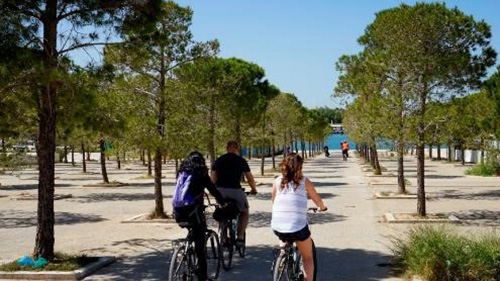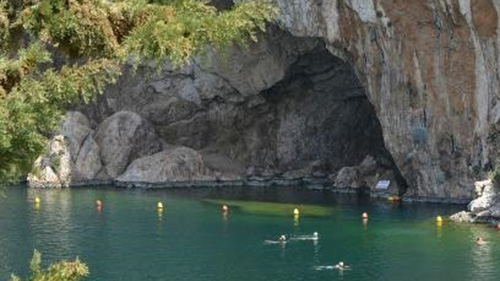 ---