Thessaloniki - Queen of North Greece
Thessaloniki is easy to fall in love with – it has beauty, history and culture, a remarkable cuisine and wonderful, vast sea views. This is Greece's second city, full of life and vibrancy.
The different neighborhoods are little worlds unto themselves, and when you climb up to the Byzantine walls and take in the whole of Thessaloniki at sunset, you see what a sprawling, organic city it is. Old and new cohabit wonderfully: the Arch of Galerius, an intricate 4th-century monument, overlooks the busy shopping drag of Egnatia, while Thessaloniki's most famous sight, the White Tower, anchors a waterfront packed with cocktail bars. The waterfront area (revamped a few years ago) breathes life and is great for walking and cycling. By night, the city reverberates with music and nightlife.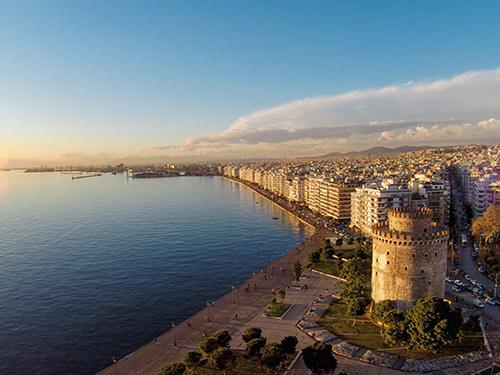 ---
Arrival at Thessaloniki's International Airport and meet & greet by Awesome Events host.
Welcome cocktail on our way to the hotel with splendid views of Thermaic Gulf and Thessaloniki's resort areas.
Check in at the hotel.
Panoramic tour of Thessaloniki in the evening and dinner at Maiami Restaurant by the sea.
Morning tour of Thessaloniki City, explore and get acquainted of the city's history, culture and rhythms. Feel & see what makes Thessaloniki a city to fall in Love with.
Lunch at the picturesque area of Ladadika at Rodi & Meli tavern.
Continue with your walking at the main food markets place of Thessaloniki, which are part of the gastronomic identification of the city.
Dinner at Thessaloniki's city center restaurant "Ta tria Gourounakia"
Morning departure for Halkidiki to enjoy a cruise at the Toroneos gulf blue crystal waters and the breathtaking view of the scenery and the coastline of Sithonia Peninsula.
Lunch at a local fish tavern.
On our way back to the hotel we will visit the impressive Winery of Gerovassiliou. Wander around the museum, its collection includes unique pieces dating back to the 18th century, take a look at how the wines are produced from start to finish, taste its excellent wines.
Farewell dinner and drink at Ciel Bar Restaurant located at the most beautiful part of the city right next to the sea.
Morning at leisure for a last walk at the beautiful city or enjoy your coffee with views of the Thermaic Gulf.
Check out and depart for Thessaloniki's International Airport.